The education sector is huge, with many audiences, providers, policy makers and perspectives, and I spent part of last week getting to know the Arts and Culture world better; and it was a joy. I was grateful to the nice people from Culture24 for inviting Chris Unitt and me to talk about our work for Arts Council England at the Connecting Collections Conference, held at the impressive and wonderful National Maritime Museum in Greenwich.
We shared our research looking at how teachers see digital resources from arts organisations, museums, galleries and libraries. Arts Council England have published our report here.
I wrote about our work here , which included a #UKEdChat session.
Our slides are here:

I would also strongly urge teachers to check out some of the brilliant resources/project/places I heard about at the conference.
A few of them are here:
There are the notes and slides from the talk by Chris Unitt and Eylan Ezekiel at the Connecting Collections Conference on 29 June 2015.
The slides will be available on Slideshare shortly. Chris has a post about this too!
Background
Arts Council England commissioned Storythings to carry out research to investigate and understand ways that teachers access and use online and digital resources to provide cultural education. The survey was developed to help us encourage arts and cultural organisations to develop the right tools for teachers.
Download the ACE Education Resources report here (PDF)
Further reading
We'd also encourage you to check out:
http://www.artscouncil.org.uk/what-we-do/our-priorities-2011-15/children-and-young-people/teaching-resources-database/
http://ukedchat.com/2014/10/30/session-226-arts-culture-in-education/
http://www.cogapp.com/blog/six-must-dos-creating-online-lesson-resources
http://thisisgraeme.me/2012/09/21/unbundling-education-and-training-for-online/
http://www.objectoriented.info/
Are you an Innie? Do you leave a party happy, but drained?
Or are you an Outie? Do you feel energised by meeting lots of new people?
This very simplistic dichotomy has started lots of new conversations for me recently. As an extrovert, married to an introvert (quite a common pairing!), I have become obsessed with the ideas raised in Susan Cain's book Quiet: The Power of Introverts in a world that won't stop talking. I have written about it's impact in a previous blog post, read around the neuroscience, and talked to adults and children about introverts and extroverts.
 At #CampED15 last weekend, Leisle (Mrs Ezekiel) and I  ran a workshop on this topic, with parents and children. Of all the 'teachmeeters', bloggers, tweeters, and their families, it seemed that all the introverts came to our table, set calmly with colouring pencils and paper, while the extroverts seemed to club together to do a much more active task.
Thanks to Dawn Hallybone for sharing all the lovely pics from the weekend, of which this is one!
Of course, there is a spectrum between the two extremes and, depending on context, individuals might change, even within a day. There are excellent articles out there, helping to understand both introversion and extroversion better: try clicking here to start that journey for yourself 
One of the best aspects of our session at CampED15 was how clearly people reacted to the chance to draw a picture to show how they would spend their dream day. Our introverts clearly drew themselves, happy and focussed on a task, without being disturbed by other people! These were not people 'alone'. They were recharging and revelling in the opportunity to live a rich inner life. My picture of myself cooking for friends with a dancefloor in the background was huge contrast to the gentle, isolated beach scenes of others in the group.
When I asked kids and adults how many people they thought were introverted, most assumed a minority, 30% or so. When we discussed the downsides of a mismatch between type and work/learning environment (stresses, and fatigue), most raised that number as they recognised more and more people they knew.
We also discussed the negative vocabulary around introverts: shy, loners, misfits, partypoopers, etc. One of the teachers noted that we tend to call these kids the 'Good' ones; but that this a very simplistic label which means that although they might not be much trouble, we do not help them thrive by providing the setting or time for them to be at their best.
It is not just about the quiet introverts missing out on all the social learning and fun. We must consider the way we frame teaching, learning and assessment for both types: and this is as important for staff and children.
For example, we place enormous pressure on assessments where kids sit alone for hours, expected to carefully consider detailed answers, without interacting with anyone; after months of revising (which they are told is best done alone!). Now this might suit introverts, but is a real killer for extroverts!
Introversion is not the same as shyness, and we often treat introverts as though they are brittle. Just because a child is quiet and good at the exams, does not mean they should not be challenged to shine throughout the week. Not all members of staff want to lead insets, speak up at a staff meeting or blog. Instead of expecting people to be good at everything, why not allow colleagues to play to their strengths; for example to dive into the data and share with each teacher.
We should be showing children positive role models for both extroverts and introverts; and making schools a place where they can learn what they need from the environment, and people they work with.
If you'd be interested in hearing more about this topic, or would like me to bring this workshop to your school or organisation, please get in touch.
Thanks again to Bill and Dughall for a fantastic weekend and to all those who came to CampED15.
My views on how we run schools has been totally shaken since reading Susan Cain's book Quiet: The power of introverts in a world that can't stop talking (2012). Yes, very late to the party, but as a card carrying extrovert, I have been ignoring introverts for most of my life, so perhaps there's no surprise there.
Except that is not entirely fair. It's not so much I was ignoring them, I just did not really believe that they existed. I knew that some people defined themselves as such, but I thought it was a bit like,…. well, trying to cover a deficiency with a label. I often confused shyness, a lack of confidence, anti-social behaviour, hating music, nothing to say, or easily offended, for something that is much more complex and widespread.
At the simplest level, an introvert is 'fed' by time on their own and focussed activities. They might love being at a party, but are drained by the end of it. An extrovert is the opposite and 'feeds' on social encounters, new information and 'buzz'. Few people are at the extremes, and we might have aspects of the other, however most will recognise themselves in these simple questions.
Somewhere between a third and a half of people call themselves introverts and, if we accept the ideas in Quiet – that introversion is becoming harder to fit with modern culture – then we can assume that most people avoid being labelled this way. So, let's just say 50% of people are on the 'introvert' side of the bell curve.
So, in reading this book I realised that half the people I have spoken to are fundamentally different to me. Not a little bit, but a LOT. It was like discovering that half the people you know are women! It was like seeing a whole new gender for the first time.
I'm really interested in what this means for schools. Susan Cain has a few thoughts here, and teachers guide here; but lots of others have thought about this, and there was an #eltchat on this topic here.
I had a few insights I wanted to share:
Extroverts need help too!
all children (but extroverts especially) need help understanding the differences between extroverts and introverts and accepting it

extroverts need a positive language for introvert peers: focussed, reflective, etc, rather than shy, distant, uncooperative.

extroverts are energised by social activity, and work better when they can learn in these settings, but need a chance to learn from and with introverts

our schools,classrooms and playgrounds might suit extroverts more, but our testing suits introverts more.
We are really good at harming introverts!
School environments are rarely friendly places for an introvert – and teachers don't have an interest in this changing, at the moment. Susan Cain covers this really well in her book, but there are very few quiet places in a school, where a child is not being judged, observed or forced into groups. There are lots of things we could do to help introverts:
Allow kids to stay in at breaktime

Allow kids to be out of view at breaktime, in the playground, but safe from bullying.

Allow for solitary activities in the playground

Allow kids to opt out of groupwork

Allow kids to learn at their own pace

Reorganise our classrooms so that there is space for reflection and quiet.

Do less groupwork.
But, try to imagine implementing even half of these before September. I bet it would stretch the patience of your staff and the potential in your site.  Yet, can you imagine creating an environment so prejudicial to, say, women? Think how hard we allow for other minority differences (and so we should).
We MUST think harder how our space, pedagogies and assessment makes sense of these differences in our pupils. I think a move towards project based learning would support the sort of shift we need, where the strengths of an introvert can be proven valuable to group outcomes and assessments.
Teachers are losing out too!
Finally, I also think we need to reflect on the staff we have. Are teachers evenly split between extroverts and introverts and do we get the best of our colleagues in their current working approach?
I wonder how many teachers are unclear about why they find teaching so draining. They might think it is workload. Perhaps it is that they are introverts, and a day being social is great – but saps their energy. Without time and space to re-energise, these people will always suffer. Perhaps they leave teaching and become bloggers, researchers, artists, etc… because the profession could not accommodate all they had to offer schools?
 What do you think?
Are more teachers extroverts than introverts?
Does this even matter?
Is there a way to measure the impact of appropriate settings for introverts and extroverts?
I have just started working with a new client, who offer an emergency communication service to schools.
Callmy is a new business, and are a small team; with a service that offers a simple service for schools to let parents/carers know what is going on in the case of a serious emergency.
Fortunately, serious 'Hazchem leaks', terror incidents, floods and fires are rare events for schools. But, they do happen, and when they do, parents / carers want to hear the voice of the school team; to reassure and inform. This clever mix of telephony and web technologies will ensure coverage even when the mobile phone network is down, and does not need a database of upto date contact details.
It is a service to have in place, but hope you will never need to use.
Over the next few weeks, I will be tweeting, blogging and posting about my work for Callmy, and I might ask for your help.
It is a new service for schools, and we are trying to understand better how schools might use it; especially as part of the wider school emergency plan.
So, in the spirit of full disclosure, I'm being paid to help them communicate with the schools sector and develop the marketing strategy. 
If you'd like to find out more, or are keen to trial Callmy, or even want to know more about the services I offer clients, please get in touch.
Andrew Old makes a simplistic, but consistent, argument for how the members of the new College of Teaching should be constituted. Just teachers, he says. Simple. But, in seeking simplicity, he seems to miss equally simple ways to enhance the profession through the rich diversity of our profession.
Given he was at the same fantastic 'founding' event in Birmingham yesterday, to think through these issues, I am surprised he did not consider many of the sensible suggestions that were made.
I was asked (at short notice) to be one of the facilitators, which perhaps made it easier for me to be on 'listen' mode, rather than 'broadcast'. I came away from the day enormously impressed with the positivity and problem-solving ability of the colleagues in my group. Assuming this was multiplied across the country, I found myself believing, and not hoping (for the first time), that we could do this ourselves.
I have had doubts and concerns about the way that this College of Teaching is being formulated - but I found myself with others who also had concerns but were prepared to work through them to develop a professional body to raise our status and protect education from political interference.
My group included a Headteacher, a f/t head of department, an ITT lecturer, a senior leader, and a p/t teacher who has been in and out of the profession doing other things (me)!. Together, we were able to form effective and thoughtful prospective solutions to some of the knottier problems we were asked to discuss.
On the key issue of "Who is a Teacher?" – we resolved it with a solution that I think even Andrew might compromise on.
In order to be a full member of the College of Teaching, a teacher:
has Qualified Teacher Status

must be teaching or have taught, in the classroom, on a p/t or f/t basis for at least a term, within a two year period (including SLT, Heads, DHTs).

teach children (not adults) upto and including the age of 18 (see exception below)

can also be those involved in ITT who also teach children, as part of training adults to become teachers
We felt it was essential to allow freedom of movement in and out of the profession – to explore other roles, conduct research, develop new skills and maybe even just take a break from teaching – but still be allowed to develop professionally. Of course, people can take a 'membership break' – but we felt a 2 year gap might be a clear enough marker for most.
So, what do you think? Does this solution work for you? Would this keep everyone in the COT, and stop a few from throwing their dummies out?
There is a lot to learn from failure, and each year I find that I have found new lessons to learn, and each year pass with flying colours in all the set papers.
In return, I seem to gain experiences (which I can share), shed assumptions (most of which were given, and prove based on prejudice), and discover the limits of my abilities (which are often closer than I'd hoped, but further than I'd feared).
So, like any lifelong learner – I love all the New Year blogging, and learn much from the posts from this time of year. Yet it is those I know who have failed along the way who I listen to hardest, whose stories they can share without shame.
You see, I cannot help but struggle to listen to those successful, vocal and over-confident voices who have not really risked or lost. You know they type – they seem to go from one successful placement to another, seem to take risks that work out, or seem to say what the majority have been thinking- and say it better. Though I like these people, and even consider some of them friends, I struggle to consider them authentic.
Oh, hang on a minute – you might be thinking – isn't that a tad hypocritical?
It's true, there have been times when my life has seemed to go on rails, if not straight, then at least smoothly. Like many people, these are the times I feel more able to share. In fact, reading from my tweets and public profiles alone, one might think that I have achieved and succeeded way more than I have.
It is true, I have been guilty of preening and parading my successes, and hiding the pain of my failures.
Partly this is because I do not blog very often, and rarely feel compelled to publish my feelings and opinions; though would always be more than happily discuss in person. But partly, this is because our culture does not value this level of honesty. So, I have not been honest. Reading the many New Year blogs I have cause to question my own voice, and my part in creating a myth around failure.
Those of you know have met up with me in the past 3 years will know that things have been pretty shit – and that since leaving BrainPOP UK, I have 'failed' in a series of projects. In terms of what I mean by failure – that is a whole different post, which would need more context than I can give here.
But, each one hurt and took something away from me.
Over the past year I have worked my way out of depression and have no intention of going back. In large part it was the love of my family what saved me, but also the knowledge from previous failures that I can survive, and that pain is temporary. I have had successes in the classroom, for clients, and in playing ultimate frisbee.
There is a lot on twitter and on blogs about failure, and how important it is. Much of it is wise, inspirational and clever. Yet, there is an assumption that failure is a necessary component in learning. This is clearly not a simple truth.
If real failure leads to great success, then 2014 should have been the most successful year of my life. Instead, it was one where I learned a huge amount (about myself, and those closest to me), and even more about the near miss, the nearly there, the almost got it, the catch that was out of reach.
So, here's what I learned in 2014: Failure as part of a story of success, is not real failure. Describing failure as be an ingredient in a future success is a false trail.
Yes, we all need to risk more, not be afraid of failure – but, believe me, there is no inherent good in having risked almost everything and losing. It sucks.
In 2015, I may not achieve as much as I once dreamed, but realism has it's own rewards (as do age and experience. I intend to work hard, work ethically, and work effectively. I will try to play more often, play with others (nicely) and play fair. I hope to laugh more, smile more, hug more.
Hope to see you soon.
Have a happy, healthy and successful 2015.
I am stepping back from supporting the College for Teaching, for now. I have already written about my thoughts, hopes and dreams for this proposed professional body for teachers, and encouraged others to do the same. I have engaged in the debate, and tried to help in  practical ways the well intentioned group of people and organisations behind this noble idea.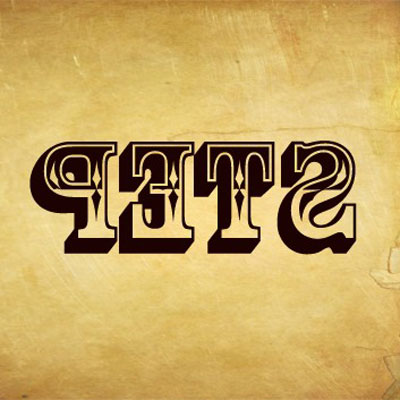 I have been as supportive as I can be. But, that is changing today. I am taking a step back and detaching my active support, for the moment. Why?
Not be because I have concerns, or because I want it to happen quicker, or because I want it to go in a specific direction.
Because, although there has been the desire to make this campaign by teachers, for teachers; the will and infrastructure has not been there to make that happen.
I believe that, from the start, there should have been a programme for all parts of the profession to be involved, carefully working through the key questions any professional body must answer. This may yet happen, but, until it does, I'm out.
Because there are key aspects to this project that should be in place, and are not. I want to help, and to know what I can do, and where it fits, and be able to fit this into the rest of my week. That sort of public plan, so I can see how my efforts are helping, is not there. Again, maybe it is too early for this, but I'd have expected this to be in place.
Because I expected more readiness for the complexity of the questions the College of Teaching would raise. Because in order to claim back our profession from the  politicians, we need a plan for how we will do this.
Yes, I have ideas about how to do this,  I would love to have a way to help make it happen, and I hope to in the future.
But, for now, I will rejoin the sidelines.
In previous posts, I have applied

lessons from evolutionary theory

to the early  development of the new

College of Teaching. I hope it will also find a way to channel the creativity, innovation and diversity of our profession; a channel for all our voices.

 
By setting up a professional body within terms set by the current coalition government, we are in danger of locking our work into a mechanistic and technical model, losing the creative and progressive power of the work we do.  We are NOT like doctors, or actuaries – there is no simple evidence-based relationship of intervention to outcome. Yes, we want the raise in status (and better pay) but we'd be wrong to think we can appropriate the professional approach of these technical fields without losing our trusted place in society.
This is not a concern about politicisation, but of setting the terms of a single voice and direction for a profession that should be diverse.
How would the College of Teaching have responded to Ofsted's recent comments about the stagnation of secondary schools in England? By agreeing we must work harder and that we need better teachers?  That is what I am afraid of! That is not the answer  I want given.
I want a professional body which can speak for those of us who question the assumptions that underpin the political debate – and enable teacher to wrest control over pedagogy, assessment and curriculum from politicians.
More than the suggested representation of all unions, regions, etc – I believe the College of Teaching must also represent all pedagogies and have a formal place to access learning from  educational technology; eg – the success of project based learning in raising attainment, or new models of CPD using twitter.
A monolithic College of Teaching will lead to our richly diverse profession stagnating. The College of Teaching must find a way to represent the multiplicity of voices within the profession and show we can handle the debate, on our own terms, with maturity – and space for all.
The proposed College of Teaching should allow for diverse evaluation models, and seek to create new professional routes to turn 'failure' into adaptation.
In my previous post, The Red Queen, Evolving the Profession , I wrote that the new College of Teaching should learn an important lesson about failure from evolution. 'Running to stand still' is the only way to keep up with any complex environment. So should it be for teaching.
Dynamism and adaptation is the  reality of other professionals. After all, who'd want a Doctor that was still using trepanning, just because 'it has always worked' for them. Doctors are expected to keep up with research, understand the data, and to specialise where they have the most ability and interest.
Two implications:
Firstly, while I'd welcome the possible collaboration between SSAT and CoT, to use the lead practitioner model, I am concerned that this seems to indicate that there will be only one portfolio / evaluation tool.
One system to cover all teachers, pedagogies, curricula, resources, phases and settings? As we know, there is a danger of 'teaching to the test' in any learning system, and though the descriptors offered by the SSAT are excellent, the means of assessing them should allow for variation and diversity.
I suggest that the SSAT LP Framework becomes an 'open standard' that encourages a rich ecosystem of providers (both existing and new) to feed into. No school is the same, but it is right that there are national standards. These must be reviewed on an annual basis, and updated to reflect the leading edge of classroom practice and CPD.
Secondly, not every teacher can be good at everything. Though there are a small number of truly exceptional teachers, they are either channelled into SLT or leave the profession for consultancy.
We have a far too simplistic professional structure. In mainstream schools, there are just classteachers, and management. There is very little specialisation, and far too few possible roles. SENCos are a rare hybrid, but few schools provide the time for these teachers to specialise fully, or integrate their specialism into the practice of colleagues.
We all know fantastic subject specialists who are terrible at pastoral care, or data fiends who struggle to manage behaviour. These might be generalisations in a profession of generalists, but the wider point holds. All can improve, and we want more great teachers, but what will happen if the professional standards we set do not allow schools to find a more positive way to deal with this natural selection, and interests of individual professionals.
Instead of punishing this variation, we should be able to adapt and evolve roles to keep these expert educators in the profession. As we see in medicine, with surgeons rarely able to relate to humans, and GPs who can comfort our sick children, there is  a model for doing this.
I also believe that teachers who specialise would also have better capacity to collaborate more effectively with other professionals who work with young people, including Edpsychs, pediatric OTs, social care, and GPs. This would add to the professional status of teachers
I believe in the College of Teaching and wish that more colleagues were positively engaging with the debate and helping to shape our professional body. The College of Teaching must avoid the event horizon of initiatives that have gone 'supernova' in the past, and work towards a new professional  paradigm for education.