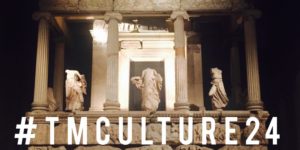 There is a simple joy in creating a TeachMeet – that of bringing people together in a space for sharing ideas and stories. This week, #TMCulture24 brought teachers and cultural professionals together to form new relationships and new ideas. More than that, it demonstrated an opportunity.
It all started with a first. I don't think a Major-General had ever attended a TeachMeet before. I am proud to say that TMCulture24 changed all that. Major General Sir Evelyn Webb-Carter kicked off the evening, representing one of the main sponsors, Waterloo200 – Age of Revolutions. A fascinating man, who set the scene perfectly – reminding us that we can learn much from the past and from the best of what culture has to offer – and that children and young people deserve to access all the complex strands of culture.
Though evidently slightly bemused about what was to follow, Sir Evelyn was the very model of a modern  Major-General, and remained open minded, generous and took part in the presentations throughout the evening.
The fun began with with a take on Ready Steady Cook – Ready Steady Teach! Two lucky people were given three ingredients for creating / remixing a digitally flavoured lesson. Digital artefacts from across the cultural sector were randomly selected and combined with one digital tool.
Dawn Hallybone volunteered (!) to go first, and was able to cook up a D&T/history/science project looking at the design of military uniforms through the ages.
Oliver Quinlan, given the story of the preservation of an 8m squid specimen, found a meaningful connection to making music using GarageBand – which was not a huge surprise given his musical background… though the ingredients were chosen by random!
These very quickly created ideas were proof of the skill of teachers in connecting ideas and information worth sharing with kids, in an engaging way.  It also demonstrated that there were ways for cultural professionals to generate new ideas for educational resources, quickly and with teachers.
We were then hit by a series of quick, 5 minute presentations, interspersed by breaks for libations and connection making. Where possible, links to the presentations are given as links, below.
First up was Oliver (again) who spoke about the power of Raspberry Jam community sessions to unlock digital making with kids. Presentation
Bill Lord, whose impassioned plea for connections into the cultural wastelands of rural Lincolnshire was both funny and important. If you want to connect your collections and cultural work with kids who really need you, please contact Bill. Presentation
Next up was Kay Topping, who shared the #Museum4aDay project – directly grown from the #Teacher5aDay project – to encourage teachers/cultural professionals to stay healthy – and #connect #notice #learn #exercise #volunteer.
After two (slightly more promotional) talks from Pobble and the Shakespeare Schools Festival, we make it back from the break ready for the last few talks before we had to wrap up.
Pran Patel gave us a rousing talk about outward facing leadership, innies and outies, and collapsed arches!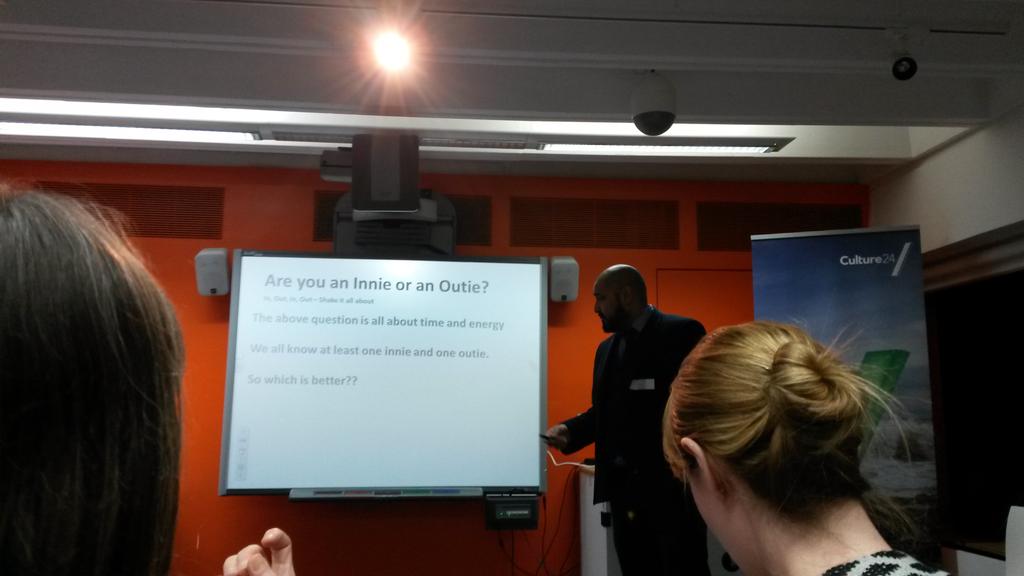 Finally – we heard from Carol Allen, about 'figure ground perception' and the implications for accessible digital resources.
Unfortunately, we had to leave before we could hear the presentations from Julie Neville and Victoria Grace–  (Sorry!) – but both were kind enough to share them here.
I was knackered by the end of the night, after an early start and busy day at #LGRYA17, and nursing a cold. However, I was elated by the evening, not least as it proved the need for more events like these.
This TeachMeet was a result of a conversation with Anra best ideas come through collaboration where purpose and values were clear. While #TMCulture24 was not the first Culture focussed TeachMeet, I know the team at Culture24 and I will not give up until we have found a way to build on the conversations started this week.
My thanks to Anra Kennedy and the team from Culture24, The Museum of London, Pobble, Google, and (of course) Waterloo200.